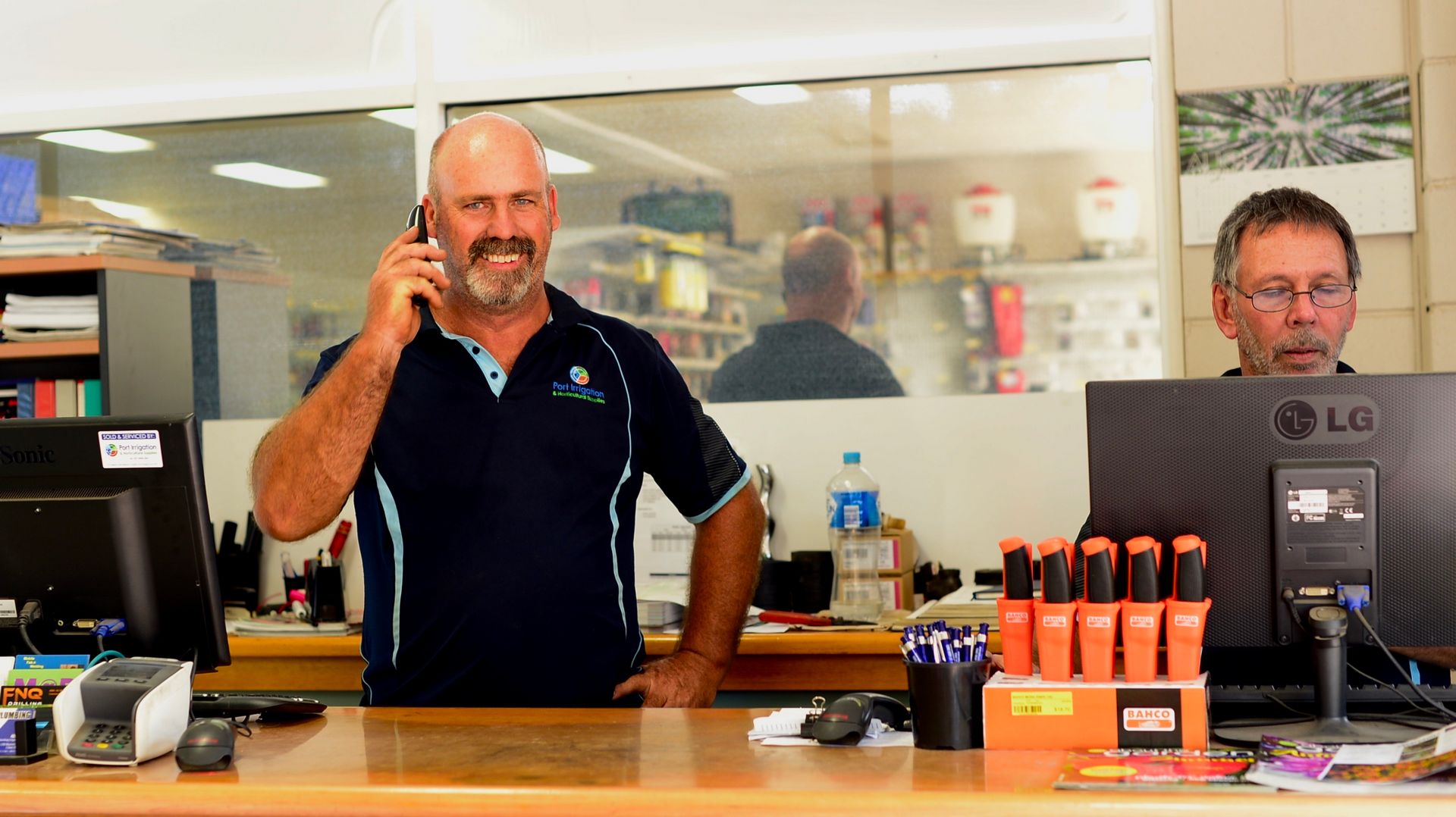 About Us
We are a locally owned business that took over Port Irrigation half way through 2019 to continue the supply of excellent services and parts for anything irrigation related.
We specialise in local pump repairs and maintanence services.
If we sell it to you, we can also maintain and repair it for you!
Our staff are highly trained and always willing to lend their extensive knowledge to you.
---
Paul, the owner, and his two dedicated staff members, Lee and Duke, work around the clock to make sure that you can get whatever service or part you need as quickly as possible.
Paul has been in FNQ since 1991 and has a great deal of experience. He started working on pumps as an apprentice and has around 30 years of experience. Since his apprenticeship he has worked as a contractor in the large scale irrigation industry and on many horticultural projects.
Lee has been working at Port Irrigation for the last 11 years. He has previous experience in irrigation projects such as market gardens, vineyards, orchids, and home garden maintenance.
---
Port Irrigation is committed to supplying locals with quality Australian products and local services. We maintain a strong relationship with our suppliers and pass on the benefits of those relationships to our valued customers. Our extensive stock ensures we can provide you with the best products and fastest service, without the need to travel to Cairns. If we don't have it, we'll order it for you